Pahinungod: Salonga Law Center Orients Barangay Officials
December 3, 2006
PHOTOS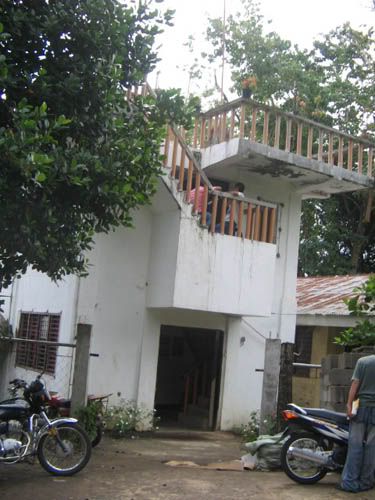 The first legal orientation of the "Pahinungod" program of the Salonga Law Center
was held at the Barangay Hall of San Antonio, Sibulan last December 3, 2006.

Student volunteers preparing their visual aids for the orientation

Volunteers doing all the other necessary preparations

Salonga Law Center Director Atty. Mikhail Lee Maxino (left) together with some student volunteers of the Silliman University College of Law

Some of the 26 barangay officials and tanods who attended the orientation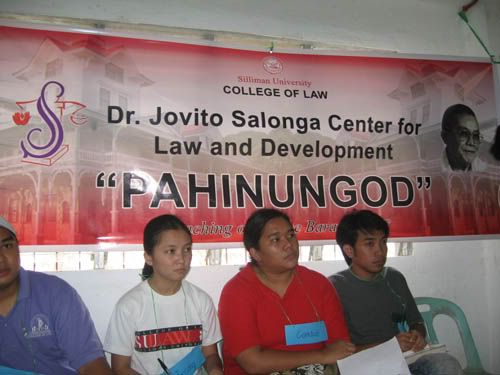 Student volunteers were given the chance to speak and give out lectures during the orientation.

The first was Jorge Christian "JC" Cabrido, a sophomore law student of Silliman University, who talked
about the duties and responsibilities of barangay officials and tanods.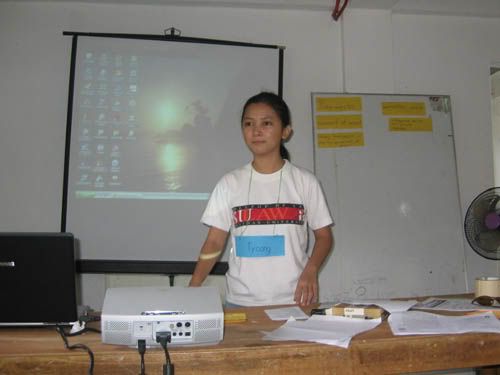 Christy Ann Marie Cong, another second year law student , in the middle of her discussion on lawful arrests.

Barangay Captain Narciso Catan expresses his views and opinions on some matters.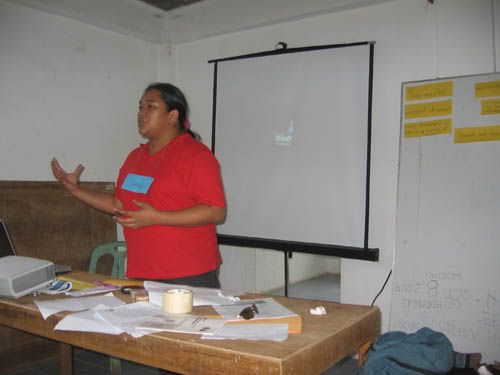 Candice Barilea, another sophomore law student, lecturing about lawful searches and seizures.

This was followed by another lecture by Ace Victor Risma, another sophomore law student.

A barangay official raises a question to the lecturer.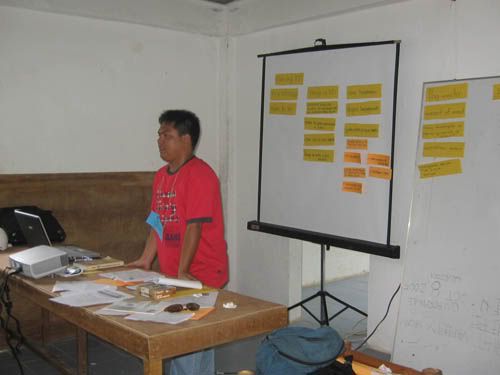 Jason Bandal, a freshman law student, giving out his lecture.

Atty. Maxino lecturing on barangay negotiation and mediation processes and techniques

Atty. Maxino during the open forum session at the end of the orientation.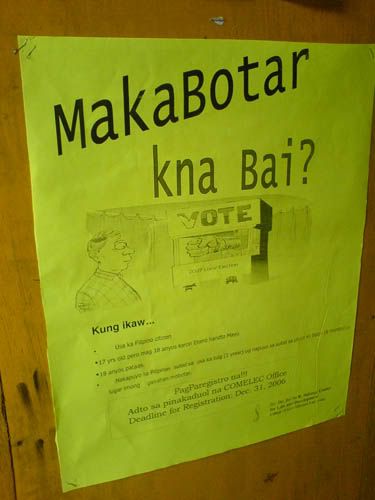 Aside from the legal orientation and lectures, the Salonga Center volunteers also posted
some bulletins as part of its information drive regarding voter registration for next year's elections.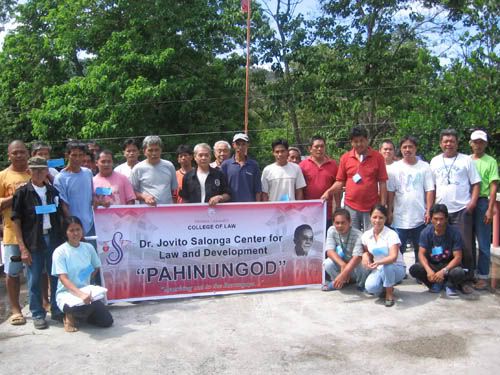 Barangay officials and tanods of San Antonio, Sibulan headed by Barangay Captain Narciso Catan

Group photo with the Salonga Law Center volunteers and the barangay officials of San Antonio, Sibulan

Salonga Center volunteers with its director, Atty. Mikhail Maxino